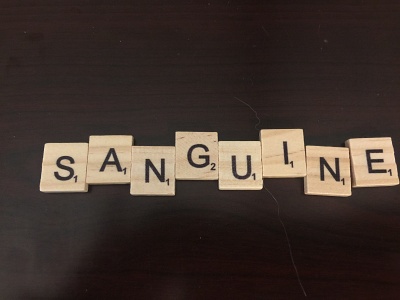 My One Word for 2021
2021 is going to be a challenging year for me in many areas of my life. I have not been looking forward to choosing a word for next year.
The One Word I have chosen for every year has provided an interesting focus for that year. Always what I needed, but usually the outcome was not what I was expecting.
My One Word for 2020 was harmony. While some of the general things I was hoping for occurred, the harmony I received was on a much deeper level.
This year I have chosen sanguine. I need eager hopefulness in my life. I need to be confidently optimistic.
But who knows where this journey will take me?