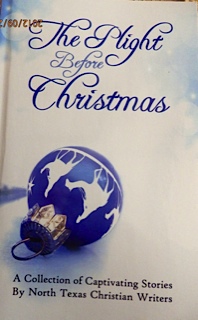 Does the Plight give meaning to the thrill?
Without a battle, there can be no victory. Without obstacles to overcome, achievement has little meaning. God can't be our Santa Claus, giving us everything we want. No, he is our Father, one who is always with us, who seeks to supply our needs instead of our wants, bringing triumph out of tragedy.
Those who love God and strive to fulfill his purpose have the promise that all things will work together for good. But in the midst of our plight, we often struggle to see how that's possible and need to read how others have survived.
A collection of encouraging, entertaining, and enlightening stories. Whether fact of fiction, they present experiences that are true-to-life and rewarding.
My story, Christmas is Coming on page 235, tells of the Christmas my younger brother wanted a Tiger Joe. (It is an amazing tank.)
Price - $15.00
North Texas Christian Writers is the publisher of this book. It is also available on Amazon. The actual weight is 14.2 oz.
To order from my store - Sage General Store - click below.
Click to order from Amazon The Plight Before Christmas: A Collection of Captivating Stories by North Texas Christian Writers