The Sage Record
Lyndie Blevins blogging from Sage-Texas where you can expect greater things to come
Rescheduled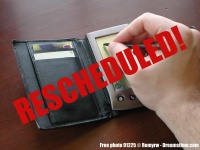 I know this is your life, too?
For me the gambit ranges from once-in-life events, like my 50th High School Reunion to weekly gatherings.
Can I tell you, I was looking forward to a major time-out?
It hasn't quite worked out like I hoped.
The first week was spent doing my part in working through the details of cancelling several major events I was part of planning.
This week everything is moving on-line. And all those meetings are moving to my study.
Now, to keep the back of the desk cleaned and the closet door shut.
(Note: Only the on-line portion of the Sage Space Bar is opened due to social distancing. But I'm glad you are here.)
Stay Informed
When you subscribe to the blog, we will send you an e-mail when there are new updates on the site so you wouldn't miss them.