The Sage Record
Lyndie Blevins blogging from Sage-Texas where you can expect greater things to come
A Reason to Stay

Book Title A Reason to Stay
Book Author Kellie Coates Gilbert
Publisher Revell
Pub. Year 2015
Pages 328
Genre Women's Fiction
Ease of Read Easy
ISBN 978-0-8007-2274-6
I was attracted to this book because...
Kellie Coates Gilbert is one of my prime list authors. This is the third book in her Texas Gold series. I enjoyed the others, so I looked forward to the release of this book.
This book was about
It is more than a woman's story of balancing marriage and career, as Faith Marin also has to overcome her family history to find true love and commitment. Faith has some additional challenges dealing with tragic incident which required months of rehabilitation. She want so push away the very things which are critical to her recovery, God, husband and extended family. The true story is for Faith to find the one thing which will break her hard shell and allow the love of God to fill her.
Things I liked about this book
An intricate telling of Faith's current and former life weaved realistically into the drama of her day to day recovery from this terrible incident. The story kept my attention and had me turning pages. Even without Faith's difficult past, I have often wondered how two people bring there very different lives and personalities together in a marriage.
Why you should read this book
This book reminds how few people actually talk about their pasts and their future hopes before they marry. They get caught in the magic of the moment and believe somehow all the rest will work out. This story allows you to see what it might take to achieve those goals without being shot in the head. It also is a reminder that it is never to late to reunite alienated family members.
This book lived up to the back cover copy
This book does show how fragile a marriage can be, especially in the foundation years. It is also an emotional tale of the struggles it takes for the entire family to bless and grow a marriage with and without trials.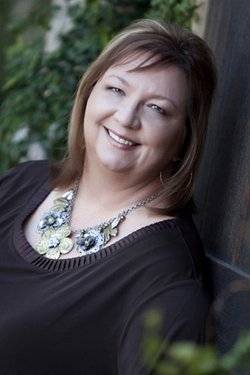 writes emotionally charged stories about women in life-changing circumstances in Dallas, Texas where she lives with her husband.
Stay Informed
When you subscribe to the blog, we will send you an e-mail when there are new updates on the site so you wouldn't miss them.