Instruction and Advice from an Extraordinary
Writing Life
Book Author Jerry B. Jenkins
Publisher Writers DIgest Books
Pub. Year 2006
Pages 240
Genre Writing Refenece
My Rating ♥♥♥♥♥ 
Ease of Read Easy to read, but challenging if you are a
writer
ISBN 978-1-58297-417-0
I was attracted to this book because...
Jerry Jenkins and the Left Behind books taught me there was a place for Christian writers in today's market. I was going to his writing conference when I bought the book.
This book was about...
Jerry Jenkins' experience as a freelance novelist and his advice on writing with a particular emphasis on writing for the inspirational market.
Things I liked about this book...
The most important thing I liked about this book is how often Jerry expressed my own thoughts and perceptions about writing. That made the rest of the book more comfortable to read and process. I felt at home. I also found his practical advice and the stories he shared from his own experience very helpful.
Why you should read this book...
if you need encouragement for your writing efforts, Jerry is someone who brings hope, encouragement and practical advice to face the fears and requirements of being a freelance writer.
This book lived up to

the back cover copy...
The back cover leads with this invitation, 'Come take the journey of a lifetime.' This is an apt description of the story of his writing career Jerry shares in these pages.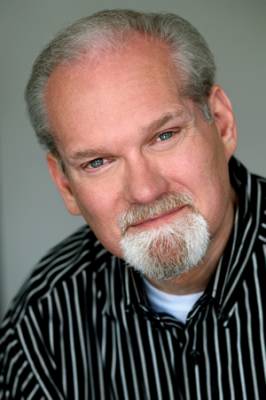 Contact
Jerry B. Jenkins
• You may also Google Jerry, look him up on Facebook,
Twitter, Plaxco, LinkedIn, Shelfari, and his
Amazon author page