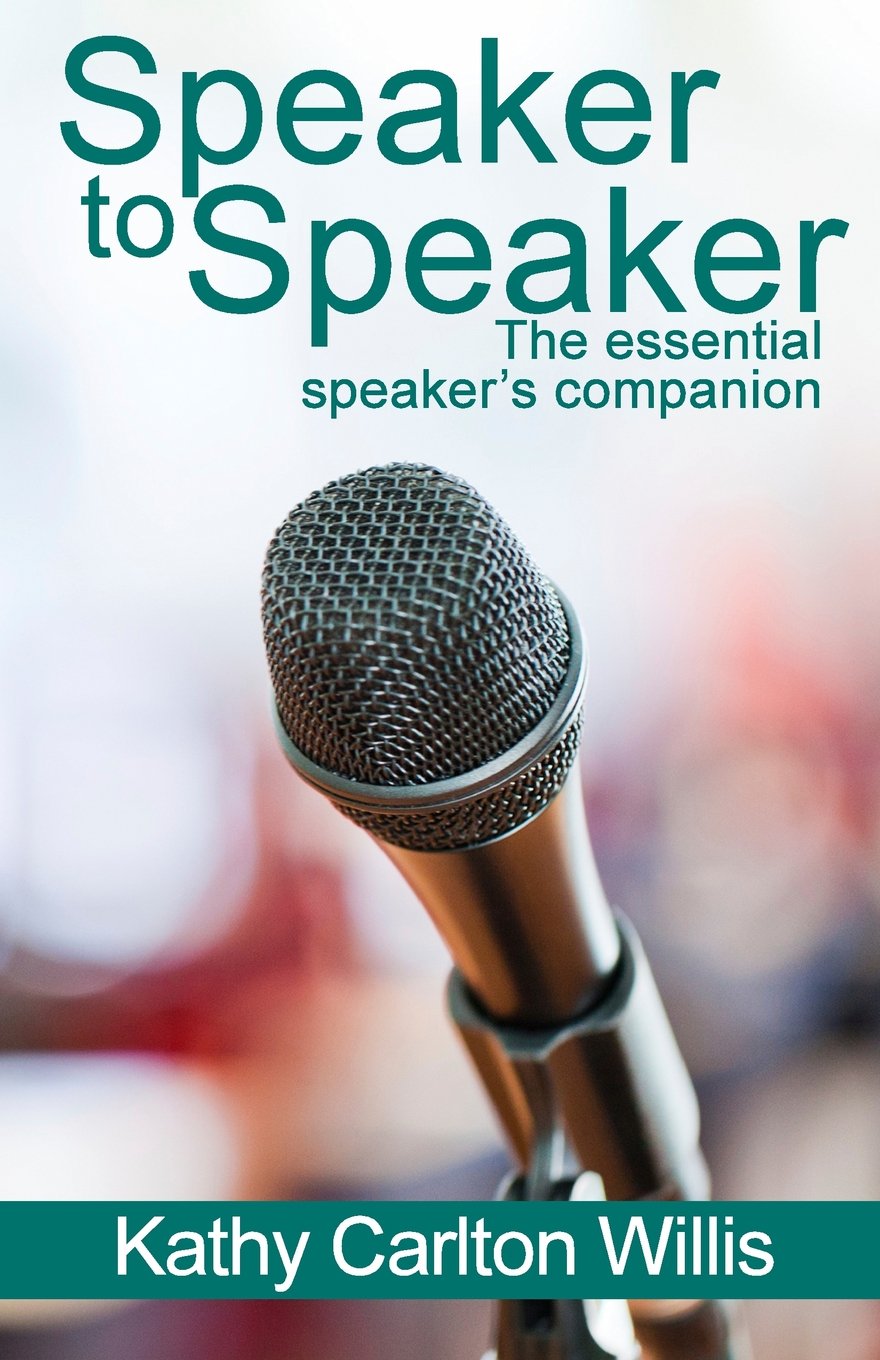 Book Title Speaker to Speaker The essential speaker's companion
Book Author Kathy Carlton Willis
Publisher Next Step Books
Pub. Year 2015
Pages 317
Genre Non-Fiction
My Rating 5 stars
Ease of Read Easy read
ISBN 13: 9780937671-23-5
I was attracted to this book because...
I know Kathy and her work ethic. I knew this book would be extremely informative on a topic I'm very interested to learn about and be a part of process.
This book was about
This is simple to follow guidebook on becoming a successful speaker and developing a Speaker business. It includes seven sections covering aspects of business, craft, niche, challenges, resources, connections and prayerful commission. Whether you just thinking of a speaking career or you have an established speaking career, you will find very valuable information. This information comes broad ideology to very detailed specific resources.
Things I liked about this book
Many questions I had about this field were answered in Kathy's book. There are so many specific tips and resources made available in the pages. I have a feeling this book will never be far from my desk.
Why you should read this book
Whether you are thinking about a speaking career or planning to host speaking events, retreats or conferences you will ind this book valuable. As a retreat planner, this book will help you understand how you can find, prepare for and help your speaker.
This book lived up to the back cover copy
As promised this is a book packed with valuable information and resources for s
peakers and communicators.