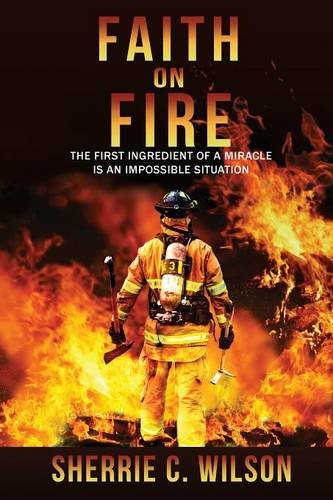 Book Title FAITH on FIRE
Book Author Sherrie C. Wilson
Publisher Redemption Press
Pub. Year 2015
Pages 258
Genre Biography/Law enforcement
My Rating 5 stars
Ease of Read Very easy
ISBN 13: 967-0-9968791-0-1
I was attracted to this book because...
While Sherrie is younger I am, she is from my home town, played for beloved basketball team, the Pantherettes, and then went to work for the Dallas Fire Department, while my uncle was in the upper echelons of the department. In addition to these facts, Sherrie's story was meaning fun to me after spending four years of having Duncanville paramedics support my parents at their home and then mine as their health deteriorated. I was also attractive to the story of a strong female breaking gender barriers.
This book was about
This is the story of Sherrie's career to be the first female paramedic and firefighter with the Dallas Fire Department. It is a story of determination and tenacity with fulfilling purpose.
Things I liked about this book
Sherrie was able to tell this incredible story in an intriguing tale showing not only her journey, but gives you a very compelling look into the lives of first responders. Sherrie also shares the importance of her faith in her life.
Why you should read this book
There are not enough words to share how much this book effected my life. It is a great story which reminds of every person who has the courage to take the step to be the first of anything. Those steps are full of courage and determination and self-fulfillment to know that as individuals we are able to accomplish anything we set out to do. It will stir your heart and your soul. If you have younger women in your life, this is an encouraging and educational story of the example of one women who has worked to changed the world for women.
This book lived up to the back cover copy
As stated, this book will take you on a full-code ride of Sherrie's career and your will have to hold on to her words with your life.