The Sage Record
Lyndie Blevins blogging from Sage-Texas where you can expect greater things to come
Book Review - What Matters Most
Book Title What Matters Most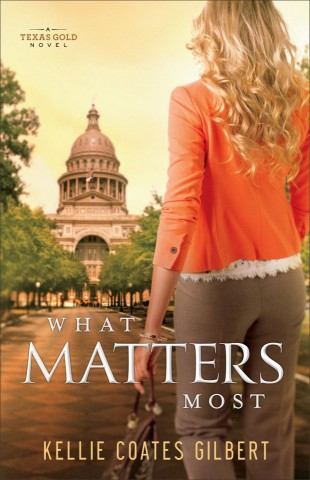 Book Author Kellie Coats Gilbert
Publisher Revell - Baker
Pub. Year 2016
Pages 292
Genre Contemporary Fiction
My Rating 5 Stars
Ease of Read Good read
ISBN 978-0-8007-2275-3
I was attracted to this book because...
Kellie Coates Gilbert is a good friend of mine. I have read the three other Texas Gold Novels and here book - Mother of Pearl. I was eager to read the fourth book in this series. Kellie took a bold risk in making her first series based on stand alone characters rather than a single heroine. Instead of her readers becoming attached to a character and wanting to read more about her life, Kellie's approach has required her readers to want more of her excellent story telling. Kellie delivers again with an excellent and inspiring story.
Personally. I'm more drawn to the politics than the romance.
I was provided with a book by Revel/Baker and the author, but I also pre-ordered two copies of my own.
This book was about
This story stories intertwines the lives of two people from very different environments but in their own ways are locked into lives they don't seem able to escape. Their chance meeting opens new doors for them to both grow in their faith and maturity and perhaps find true happiness.
Things I liked about this book
The story is full of twists and conflict to keep your interest. It teaches the characters you can't take anything for granted. And their are moment of love, forgiveness and redemption. Of course, I love the Texas and Austin setting. Kellie did a get job of searching the area and the political climate.
However, as a native Texas it seems there are some detail that you just can't research. I two small nick picky things in the back story of both characters that even a transplanted Texan wouldn't notice.
Nate (the Senator) parents took him on a tour of Europe to show him there is more to this world than bluebonnets and longhorns. — That is just plain wrong, especially for Hill Country people. I would say something like - to show how those unfortunate people live for haven't had the experience of bluebonnets and longhorns.
I would have had Leta's excellent middle school paper win a Texas History essay contest, because, we native Texans love to point out that Texas History is arequirement for graduation.
One tiny other reference that I'm sure was a result of an over active spell checker. There was reference to a ribeye steak, but it was spelled with 2 words.
Very small points in any otherwise great book.
Why you should read this book
First, it is a great reminder of the scrutiny public officials face their private lives. Everyone has to make decisions about their lives. As one goes through the process of making any important decisions, those processes can look very different to the people on the outside. Second, it is a quiet and safe reminder of the financial and day to day concerns many people are facing today in the care of elderly and sickparents or spouses . This especially true is memory care is a part of the issues. Third, the only way to survive this life is by near losing sight of God being on control.
This book lived up to the back cover copy
I was disappointed in the back cover copy. It is true to the story, but the sentences seem long. I had to read it twice to understand what it was saying. And that was after I had read the book.
Contact the author http://kelliecoatesgilbert.com
Kellie Coats Gilbert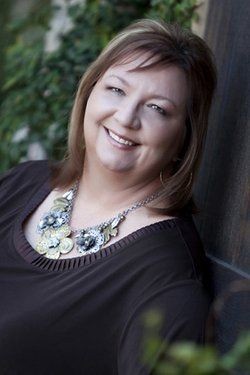 Stay Informed
When you subscribe to the blog, we will send you an e-mail when there are new updates on the site so you wouldn't miss them.