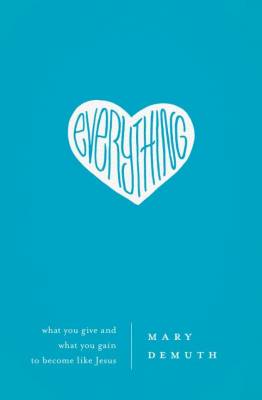 Book Title
Everything
What you give and what you gain to become like Jesus
Book Author Mary DeMuth
Publisher Thomas Nelson
Pub. Year 2012
Pages 198
Genre Non-Fiction Spiritual Formation
My Rating ♥♥♥♥♥ 
Ease of Read Very easy, but it will challenge your thinking and spiritual awareness

I was attracted to this book because...
I've found anything written by Mary DeMuth will be intriguing and challenge my thinking. I was also intrigued by the concept of Jesus being my everything.
This book was about
Mary DeMuth uses experiences from her life to develop the concept of what it means for Jesus to become our 'everything.' Most of us understand Jesus should be our everything and we even say it out loud, "Jesus is my everything.' But, the reality of what we have to surrender for this to become truth in our life is overwhelming.
Mary follows three truths to help us discover how we all Jesus to become our Everything. 1. Our head contains what we think about God. What we think about God matters. 2. Our heart is where we allow Jesus to reign in our lives. The heart is the place Jesus wants to revolutionize, where He can become our "Everything.' 3. Our hands are the evidence of our obedience. Through our hands we live out Jesus' internal transformation.
Things I liked about this book
Mary's writing is full of encouraging descriptions of God's love and transformation. She clearly proclaims God's truth in a way that convicts you in love and encourages you to seek Jesus in a deeper and more intimate relationship.
Why you should read this book
If you are thirsty for more of Jesus, this is the book for you. It will provide practical steps for you to walk into more and more of God's glory.
This book lived up to the back cover copy
What we think about God matters becomes an important thesis of the book. It is a critical concept for us to remember moment by moment in our day. Mary provides a refreshing look at how we think about God and where we can surrender our thinking to
tighten our thinking.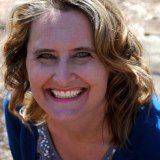 ContactMaryDeMuth:
http://www.marydemuth.com
http://www.marydemuth.com/everythingthebook
https://www.facebook.com/AuthorMaryDeMuth?fref=ts
https://twitter.com/MaryDeMuth