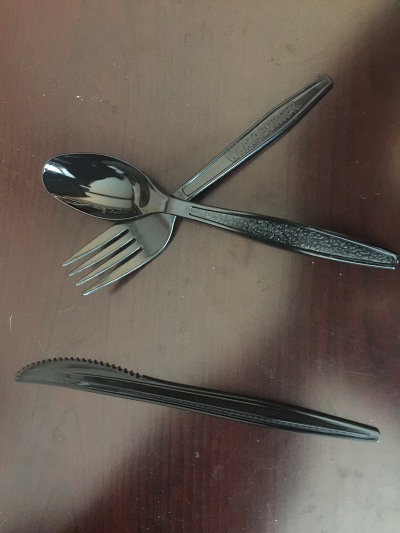 You still can't buy a box of plastic knives. (At least, at the stores I shop in.)
You can buy a box of forks, a box of spoons, and a box of assorted utensils. So knives are out there.
But a box of knives. This is the most perplexing aspect of the pandemic for me.
Is it possible, someone is keeping plastic knives from us so we don't harm ourselves?
What aspect of the pandemic is perplexing you?
Respond to this email, or on my facebook page.
Be safe.
Lyndie Blevins
A Summary of the last week on The Sage Record
My columns from Sage's Newspaper, The Sage Record from the last week
The Sage Record
Lyndie Blevins blogging from Sage-Texas where you can expect greater things to come
February, 2021
Seeking Sage Newsletter - Volume 30 February 22, 2021
Celebrating National Public School Week
Adventures of My COVID-19 Rabbit Episode 336
Adventures of My COVID-19 Rabbit Episode 337
Book Review - "How To Blog For Profit"
Adventures of My COVID-19 Rabbit Episode 338
Adventures of My COVID-19 Rabbit Episode 339
Adventures of My COVID-19 Rabbit Episode 340
Adventures of My COVID-19 Rabbit Episode 341
March, 2021
Adventures of My COVID-19 Rabbit Episode 342