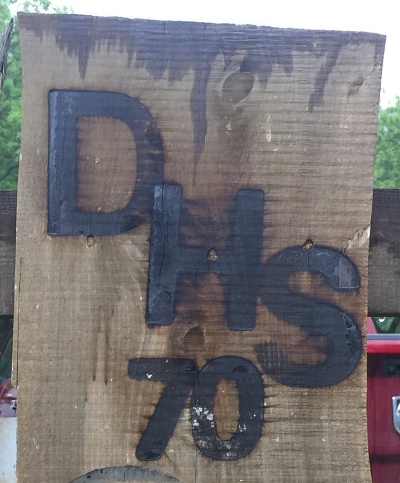 Fifty one years ago, my high school class walked across the football field and got our diplomas. And for the most part, we kept on walking. Every five years, we get together for a few hours. In the last three years, as we planned for our 50th reunion, which should have been in 2020, we bonded in a different way through the power of facebook. And now that many of us have inherited our Mom's stash of photos, we were able to collect all of our class group photos.
Saturday, I was watching these friends of many years and thinking these are the people who formed the foundation of my life. And that it was strange that we were so caught up in our lives, we left behind this core.
It seems like every time we have gotten together, we've talked about doing a better job of staying in touch. Maybe with social media, this time we will work at shoring up our foundation pillars.
Who in your past do you need to reconnect with?
Respond to this email, or on my facebook page.
Be safe.
Lyndie Blevins
A Summary of the last week on The Sage Record
My columns from Sage's Newspaper, The Sage Record from the last week
The Sage Record
Lyndie Blevins blogging from Sage-Texas where you can expect greater things to come
April, 2021
Seeking Sage Newsletter Vol. 39 April 26, 2021
Adventures of My COVID-19 Rabbit Episode 399
Adventures of My COVID-19 Rabbit Episode 400
Adventures of My COVID-19 Rabbit Episode 401
Adventures of My COVID-19 Rabbit Episode 402
May, 2021
Adventures of My COVID-19 Rabbit Episode 403
Adventures of My COVID-19 Rabbit Episode 404
Adventures of My COVID-19 Rabbit Episode 405
Adventures of My COVID-19 Rabbit Episode 406