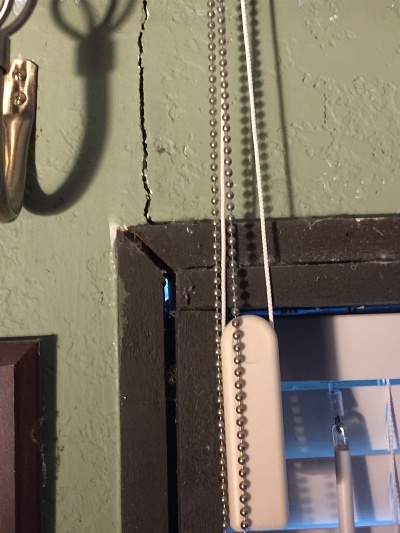 This weekend I discovered a crack in a wall in my house. Yes, that is blue sky you can see.
From the inside, during the day, you can see the sky.
From the outside, during the night, you can see light from the room.
But inside, regardless of the time, cold air is flowing in, changing the temperature of the entire house.
And the crack is only growing.
COVID has creeped into our world and changed everything.
Where are the cracks in your life?
Respond to this email, or on my facebook page.
Be safe.
Lyndie Blevins
A Summary of the last week on The Sage Record
My columns from Sage's Newspaper, The Sage Record from the last week
The Sage Record
Lyndie Blevins blogging from Sage-Texas where you can expect greater things to come
December, 2020
Seeking Sage Newsletter Volume 19 Dec 6 2020
Book Review - Skipping Christmas 19th reading
Adventures of My COVID-19 Rabbit Episode 259
Adventures of My COVID-19 Rabbit Episode 260
Adventures of My COVID-19 Rabbit - Episode 262
Adventures of My COVID-19 Rabbit Episode 263
Adventures of My COVID-19 Rabbit Episode 264
Adventures of My COVID-19 Rabbit Episode 265