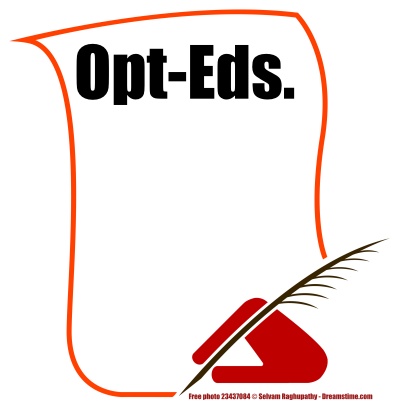 I miss my hometown newspaper. It's been out of business for about 15 years. It came on Thursdays. It not only was a place of keeping city government accountable, but you could keep up with births, deaths, Obituaries and my favorite the detail descriptions of the wedding party's outfits and the theme decors. (Especially for the ones you weren't invited too.)
I wanted to include The Sage Record in my book. It's a primary part of my platform, it is my blog.
I've decide to tell some of the background info for my story by inserting newspaper articles through the project.
This week, as we learned the identity of the 'Anonymous,' it made me wonder, how much will future historians use the many opt-eds written in the last four to interpret what happened in the last five years.
There is still power in some one picking up a pen and writing. Good luck with your writing this week.
Respond to this email, or on my facebook page.
Be safe.
Lyndie Blevins
A Summary of the last week on The Sage Record
My columns from Sage's Newspaper, The Sage Record from the last week
The Sage Record
Lyndie Blevins blogging from Sage-Texas where you can expect greater things to come
October, 2020
Seeking Sage Newsletter - Volume 12
Adventures of My COVID-19 Rabbit - Episode 210
Adventures of My COVID-19 Rabbit Episode 211
Book Alert - MORE POWER TO YOU
Adventures of My COVID-19 Rabbit Episode 212
Adventures of My COVID-19 Rabbit Episode 213
Adventures of My COVID-19 Rabbit Episode 214
Adventures of My COVID-19 Rabbit Episode 215
Adventures of My COVID-19 Rabbit Episode 216
Seeking Sage Newsletter - Volume 13 October 26, 2020
Adventures of My COVID-19 Rabbit Episode 217
Book Review - THE PATH BETWEEN US
Book Review - THE PATH BETWEEN US - Study Guide
Adventures of My COVID-19 Rabbit Episode 218
Adventures of My COVID-19 Rabbit Episode 219
Adventures of My COVID-19 Rabbit Episode 220
Adventures of My COVID-19 Rabbit Episode 221
November, 2020
Adventures of My COVID-19 Rabbit Episode 222
Adventures of My COVID-19 Rabbit Episode 223