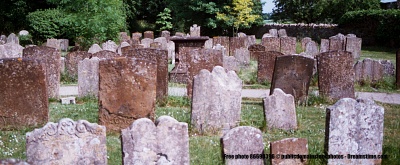 Perhaps you grew up hearing family stories from the any of the wars our grandparents and parents time, and what their lives were like in times of repression and depression.
But, typically our families did not pass down stories of what happened during the Spanish Flu. When I researched my maternal line, I found that during the general time of the Spanish flu, our family lost two great-grandmothers, my great-aunt also lost her husband and mother-in-law and we lost several great-great grandparents. We weren't told about how close in time those losses and came what they went through. But looking back on the stories of our grandparents, there are many things that made sense knowing this earlier history.
Lawrence Wright in his book, THE END OF OCTOBER, suggests that when asked people who lived through the Spanish Flu would just say, "we got through it."
In the town of Sage, Texas, the town recorded their history during the Spanish Flu. In the years after the flu, they built their small hospital, which they named Memorial Hospital. The names of those who died during the Spanish Flu are listed on a wall in the hospital. The Mayor, Angus McLeach, died fighting on the front lines of the Spanish Flu. His last words were 'Don't let this ever happen to Sage again._
Every May, the town celebrates Angus McLeach and the people who died during the Spanish Flu with a weekend festival. (Sage holds a festival for many things.)
The voice of Angus McLeach drives the people of Sage to do what they can to keep everyone safe during COVID-19.
What difference do you would think it would make in the world of COVID-19, if we really knew what happened to our families during the Spanish Flu?
Respond to this email, or on my facebook page.
Be safe.
Lyndie Blevins
A Summary of the last week on The Sage Record
My columns from Sage's Newspaper, The Sage Record from the last week
The Sage Record
Lyndie Blevins blogging from Sage-Texas where you can expect greater things to come
November, 2020
Seeking Sage Newsletter Volume 15 November 9, 2020
Adventures of My COVID-19 Rabbit Episode 231
Adventures of My COVID-19 Rabbit Episode 232
Adventures of My COVID-19 Rabbit Episode 233
Adventures of My COVID-19 Rabbit Episode 234
Adventures of My COVID-19 Rabbit Episode 235
Adventures of My COVID-19 Rabbit Episode 236
Book Review -THE PRACTICE - Seth Godin
Adventures of My COVID-19 Rabbit Episode 237
Monday, 16 November 2020