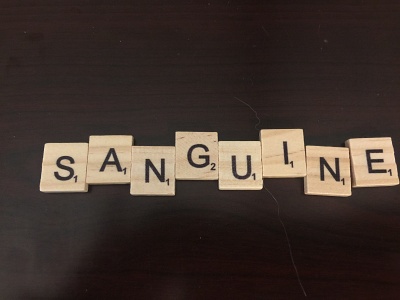 It's time to choose my one word for 2021. It is going to be a challenging year for me in many areas of my life. I have not been looking forward to choosing a word for next year.
The One Word I have chosen for every year has provided an interesting focus for that year. Always what I needed, but usually the outcome was not what I was expecting.
My One Word for 2020 was harmony. While some of the general things I was hoping for occurred, the harmony I received was on a much deeper level.
This year I have chosen sanguine. I need eager hopefulness in my life. I need to be confidently optimistic.
But who knows where this journey will take me?
Have you picked your One Word for 2021?
(For more information on the One Word Challenge)
Respond to this email, or on my facebook page.
Be safe.
Lyndie Blevins
A Summary of the last week on The Sage Record
My columns from Sage's Newspaper, The Sage Record from the last week
The Sage Record
Lyndie Blevins blogging from Sage-Texas where you can expect greater things to come
December, 2020
Seeking Sage Newsletter, Volume 21 December 21, 2020
Adventures of My COVID-19 Rabbit Episode 273
Adventures of My COVID-19 Rabbit Episode 274
Adventures of My COVID-19 Rabbit Episode 275
Episode 275 of the Adventures of My COVID-19 Rabbit
Adventures of My COVID-19 Rabbit Episode 277
Adventures of My COVID-19 Rabbit Episode 278
Adventures of My COVID-19 Rabbit Episode 279