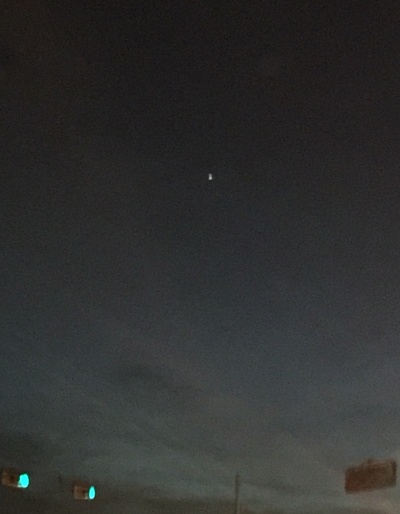 I was able to see the 'Christmas Star' tonight. And with my binoculars. I did see the two separate stars. Gazing on it, I thought about the year in general for me and my needs for the coming months.
In the last few weeks, as I've felt my depression lifting after several years, it has become clear to men I need the last nine months off from the day to day grind of my regular life.
I was still involved in almost all of my major activities through online meetings. And so many of the organizations have offered webinars for the first time.
But, there has been a difference in not getting dressed, not driving. A difference in planning my shopping trips rather than popping off to the store for 1 item.
So much like how the atmosphere has improved, so has my energy been restored.
Some days, I'm not sure I want to go back.
So, I'm grateful for this time this year that has helped restore my mind and body.
Are there things you have been grateful for during this time?
Respond to this email, or on my facebook page.
Be safe.
Lyndie Blevins
A Summary of the last week on The Sage Record
My columns from Sage's Newspaper, The Sage Record from the last week
The Sage Record
Lyndie Blevins blogging from Sage-Texas where you can expect greater things to come
December, 2020
Seeking Sage Newsletter Vol 20 Dec 14, 2020
Adventures of My COVID-19 Rabbit Episode 266
Adventures of My COVID-19 Rabbit Episode 267
Book Review - More Power To You
Adventures of My COVID-19 Rabbit Episode 268
Adventures of My COVID-19 Rabbit Episode 269
Adventures of My COVID-19 Rabbit Episode 270
Adventures of My COVID-19 Rabbit Episode 271
Adventures of My COVID-19 Rabbit Episode 272